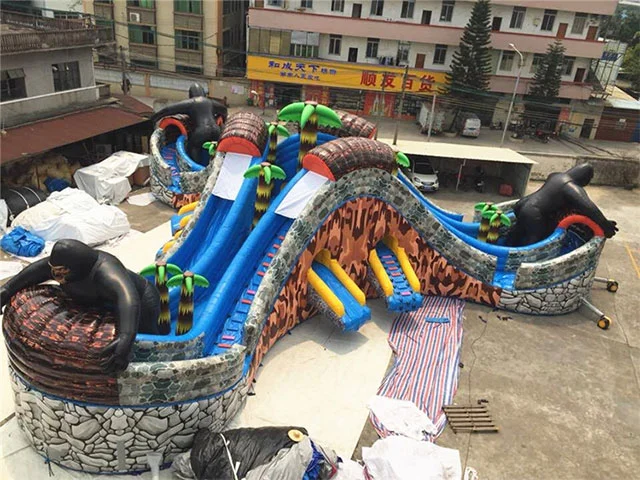 As a one-stop service business for mobile water park-Guangzhou Jiang Yue Inflatable Co., Ltd., the latest consultation and factory visits to visit the mobile water park project are endless!
Although the seasonality of mobile water parks is obvious, its ability to make money cannot be underestimated, which is why mobile water parks are so popular with investors!

Why is the outdoor inflatable water park so profitable?
First of all, the investment cost of a mobile water park is very low. Compared with other water entertainment projects, the investment cost of the mobile water park is very low, and the requirements for the venue are also very low. It is also very low.
Ecological farms, farm picking gardens, ecological sightseeing parks, scenic spots, resorts, ski resorts, plazas, stadiums, real estate development reserves, beaches, and other places are suitable.
In addition, the disassembly and installation of the mobile water park are also very convenient. At the end of the commercial season, the equipment can be dismantled and placed in the warehouse for use in the coming year. It does not occupy the website and will not damage the website. This also determines that the investment threshold is also very low. Many investors can join!
Secondly, the ticket sales of the mobile water park are very low.Compared with other water playgrounds, the ticket sales of mobile water parks are very close to people.

The general fare is positioned at 10$/person, and group purchases will be more favorable!
However, it is worth mentioning that although the ticket price of the mobile water park is low, the fun of viewing and entertainment is not lower than that of other high-priced water parks.
Therefore, based on this, the mobile water park can bring stable passenger flow.